Yellow Jacket Alumnus Andy Miller Featured in Georgia Tech 40 Under 40 Class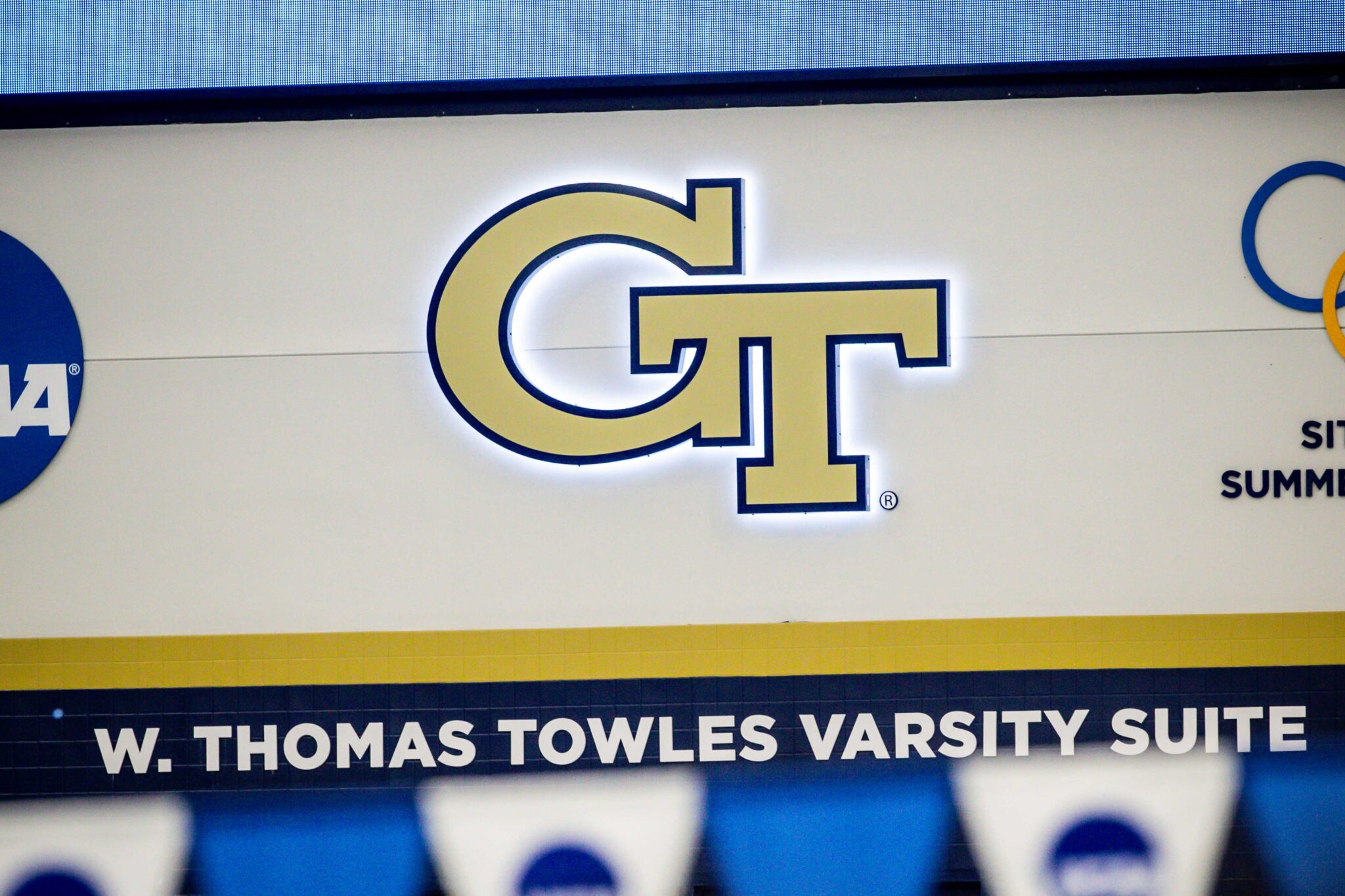 Courtesy of Georgia Athletics
THE APARTMENTS – Georgia Tech alumni Samantha Becker (athletics) and Andy Miller (swimming and diving) represented the Yellow Jackets in the 2022 Georgia Tech Alumni Association 40 Under 40 class announced Monday. More than 300 people have been nominated for the class, which recognizes Georgia Tech's most outstanding innovators, trendsetters and people to watch.
A four-year winner on the track team (2012-16), Becker graduated from Georgia Tech in 2016 with a degree in civil engineering. Becker then earned her master's degree in public health from the University of Michigan in 2019. She represented the Yellow Jackets at the 2015 NCAA Indoor and Outdoor Championships, competing in the pole vault. A fully ACC performer, Becker is the co-founder of TruePani, a communications and consulting company focused on protecting public health from the effects of lead in drinking water. TruePani's product won the 2016 InVenture Prize People's Choice Award, propelling it into Georgia Tech's CREATE-X startup program.
Miller, a two-time NCAA champion and team captain, was a member of the swimming and diving team (2006-08). He was named a CoSIDA Academic All-District and twice received Academic All-ACC Team honors. Miller obtained a bachelor's degree in civil engineering in 2009 before obtaining a master's degree in structural, mechanical and materials engineering (2010) and a doctorate. in Bioengineering and Biomedical Engineering (2017). He co-founded medical device startup restor3d, Inc., where he is currently COO. As COO, Miller aims to fulfill the mission of restor3d, Inc. to enable surgeons to have an increased ability to repair and reconstruct the human body by uniting 3D printing, biomaterials, biomechanics and AI.
In addition to Becker and Miller, former student men's basketball manager Graham Neff was named to the prestigious list. Neff served as a student manager for head coach Paul Hewitt during Georgia Tech's run to the Final Four of the 2004 NCAA Tournament. He graduated from Georgia Tech in 2006 with a degree in civil engineering. On December 23, 2021, Neff was named 14e athletic director at Clemson University, making him the youngest AD in the power five conferences.
The class of 2022 will be celebrated on campus in November. To view the full list of 2022 winners, please click here.