Wakai calls on Emmavie for a jazzy "Starter Jacket"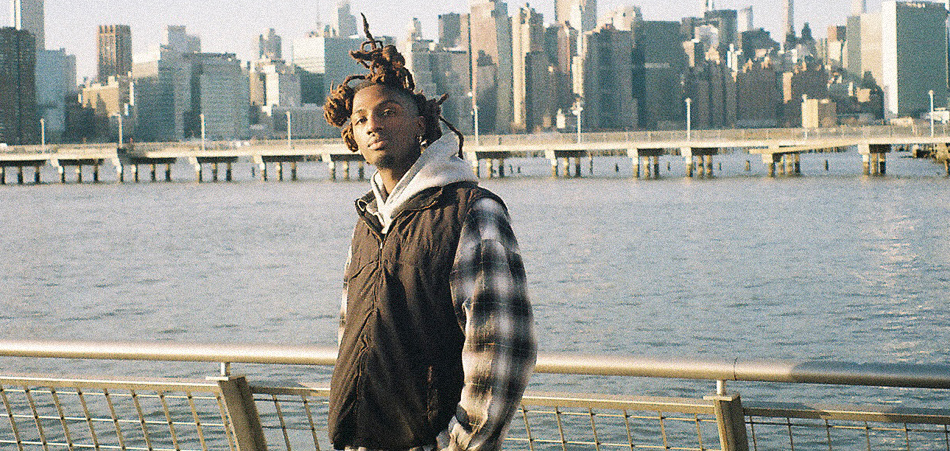 Baton Rouge, Louisiana-based rapper Wakai has built a strong foundation for his career through solid independent releases and his work with another Louisiana-based collective Col-Der-Sac. 'Starter Jacket' heralds a new level for the Southern rapper's music, as he teams up with the British neo-soul singer Emmavie for a jazzy and soulful entry into alternative hip-hop.
Influenced by raucous Southern rap legends like Outkast just as clearly as he takes nods to more jazzy, muted alternative hip-hop pioneers like Saba, Wakai's laid-back deliveries fit right in with the R&B production. fluid of the piece. It's a nod to his history of recording in makeshift studios and finding the flexibility to adapt his bars to varying degrees of production while remaining calm and measured in his delivery. Emmavie delivers a perfect verse that matches the cut's immaculate groove, slowly blending her neo-soul style with the Southern flair that Wakai naturally brings.
"Starter Jacket" follows previous singles "Lively" and "Send Off" as entries in an upcoming Wakai project due later this year. All 3 tracks show growth for the Baton Rouge native, as his ear for melody and offbeat sound design continues to blossom and become his own magical path of soul-infused alternative rap.