Sun Mountain Colter Jacket Review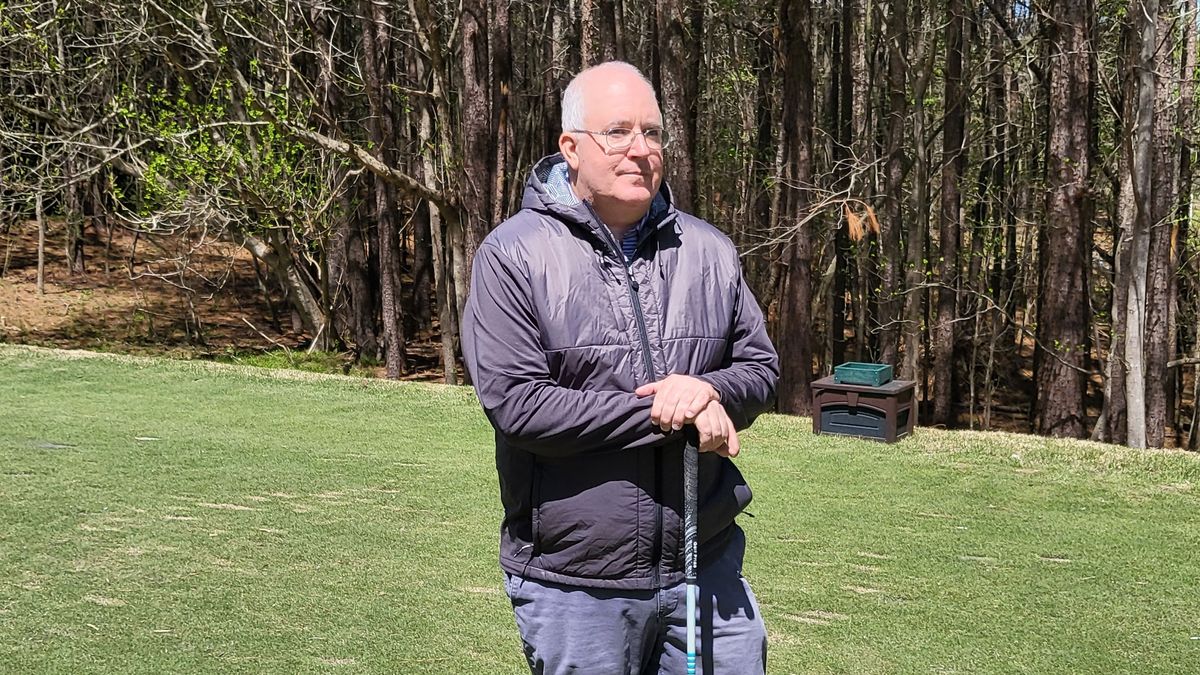 Sun Mountain Colter Jacket Review
When it comes to outerwear, Sun Mountain delivers quality products year after year covering a wide range of categories. One of the newest additions to the Sun Mountain range is the Colter Jacket, a full-zip hooded jacket that was created to provide players with exceptional range of motion and wind protection. I had the chance to test the Colter Jacket for the past few weeks and it scored high marks on all of its performance promises while exceeding my expectations for comfort and versatility.
What is my height/what is my build?
I'm 5ft 10in and have a stocky build, thick in the shoulders and chest.
What do I normally wear? Does it go big/small?
I wear extra large almost exclusively in all golf apparel, including outerwear. I may occasionally fit a large, but in this case I tested the Colter jacket in a large and it was perfect sizing. The Colter jacket is also available in sizes ranging from S to 3XL.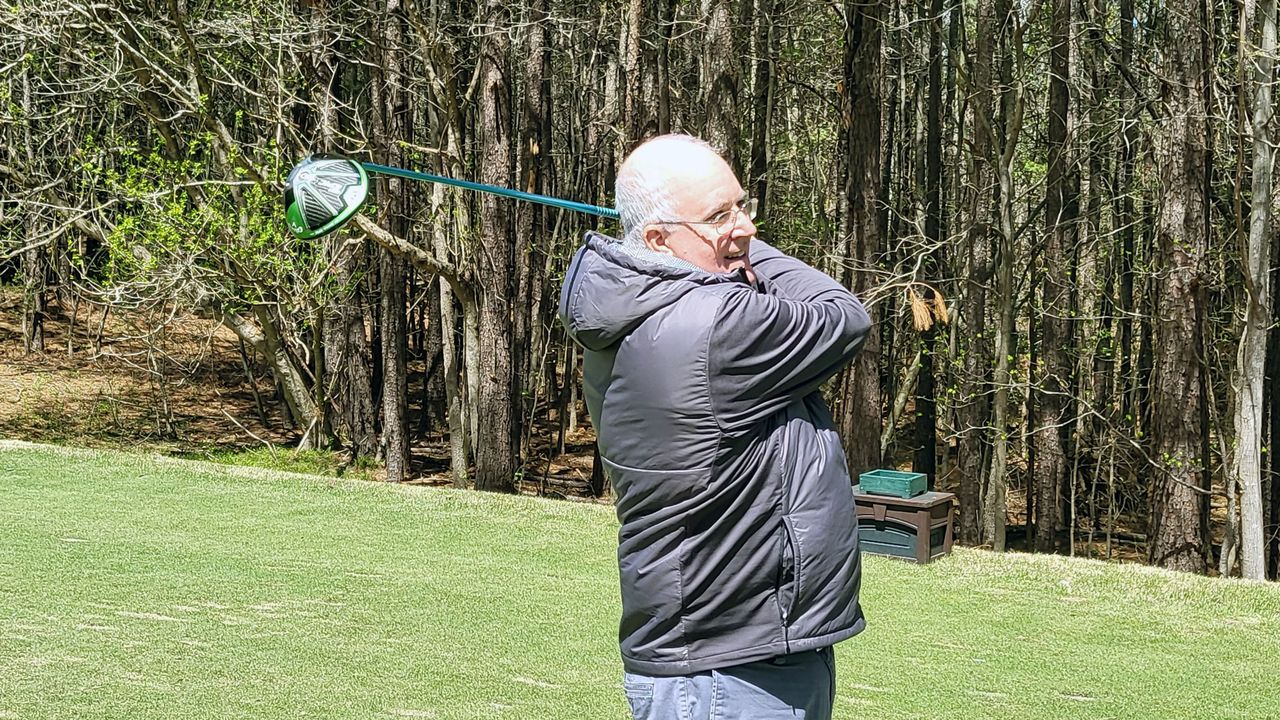 How did it fit/feel/execute?
There was a lot to like about the Colter jacket, but I was mostly interested in how well I would be able to swing a golf club while wearing it. On that front, this jacket is outstanding. Even more impressive was the range of motion the Colter provided while providing a quality fit. Many jackets promise freedom of movement just to provide excess room as opposed to actual stretch, and the end result is that you feel like you're swimming in fabric. That's not the case here, as the stretch panels that Sun Mountain put into the design of the Colter do their job phenomenally.
Another outstanding feature of the Colter jacket was the comfort it provided both in terms of feel and its value as a layer in different temperatures. In terms of feel, this jacket is extremely soft, from the smooth outer body to the jersey-like fabric used for the sleeves. The lining of the Colter jacket was particularly notable for its softness, a feature that was a personal favourite.
Equally impressive was the comfort provided in varying temperatures. One test day I started my round with temps in the mid 40's but when I finished it was close to 70. I never took the jacket off and at no time during my round did I I was hot or cold. I would also add that given the lightweight design, the Colter exceeded my expectations for warmth. It may be too light for the coldest winter days, but it's a great option for spring and fall mornings or evenings.
Wind protection was another area where the Colter excelled, and it would rank among the best windbreakers in golf. (opens in a new tab) on the market. I didn't notice the wind at all on a few cool, blustery mornings when I was testing, and I have to say that while I'm not usually a fan of cowls, the Colter's cowl wasn't intrusive when rocking and proved to be a nice bonus in terms of keeping my ears warm between shots. The hood also features internal drawstrings and toggles that make adjustment easy.
It should be noted for those looking for a rain jacket that the Colter is not waterproof. Sun Mountain offers a number of waterproof options, but that was not the Colter's intention. However, it has Sun Mountain's DWR (durable water repellent) coating, so if you get caught in a shower, you'll have some protection. But again, know that this is not a rain jacket (opens in a new tab).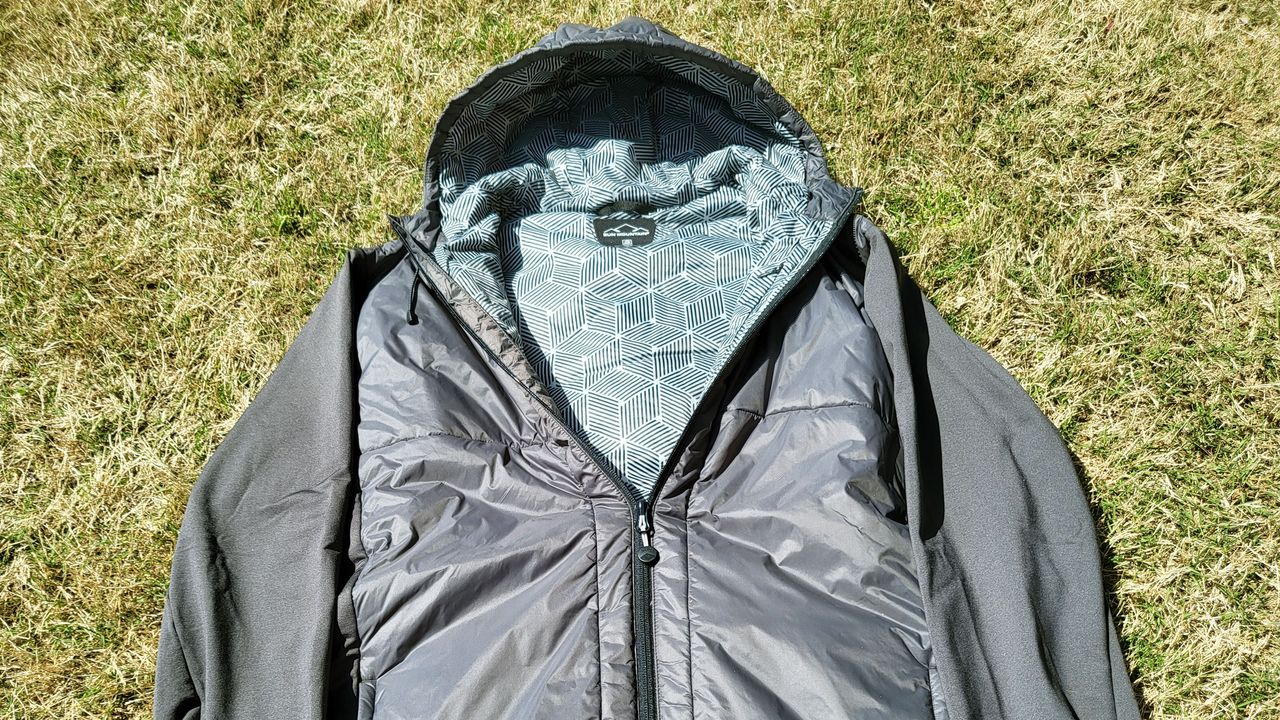 Any additional details we noticed?
A unique feature of this jacket is the number of pockets you have. In addition to the two pockets you'd expect for your hands, there's an external pocket on the top right of the jacket and an internal pocket on the top left, both of which provide ample space for a golf glove, wallet, tickets, phone, etc. There's also a nice Sun Mountain logo on the back of the jacket below the neck, and although I've touched on the lining of the Colter before, it bears mentioning it again here, as the soft feel it provides distinguishes this jacket. And finally, the Colter comes in more colors than many of its competitors. I tested the steel/platinum jacket, but there are five other options to choose from as well.
Can you wear it off the course?
Absolutely. It's a sharp-looking jacket that, as mentioned, offers exceptional wind protection, making it a great option for walking around in almost any condition or just spending a day outdoors. It certainly wouldn't be considered a dress jacket, but for casual wear it will offer more versatility than just being worn on the golf course.
How does it come out of the wash/do you need to iron it?
The washing instructions for the Colter jacket advise washing in cold water on a gentle cycle followed by drying on low heat. After washing the jacket a few times I found issues in terms of its material compromise and never needed to iron it after washing.