Old Navy StretchTech Half-Zip Jacket and Shorts Set Review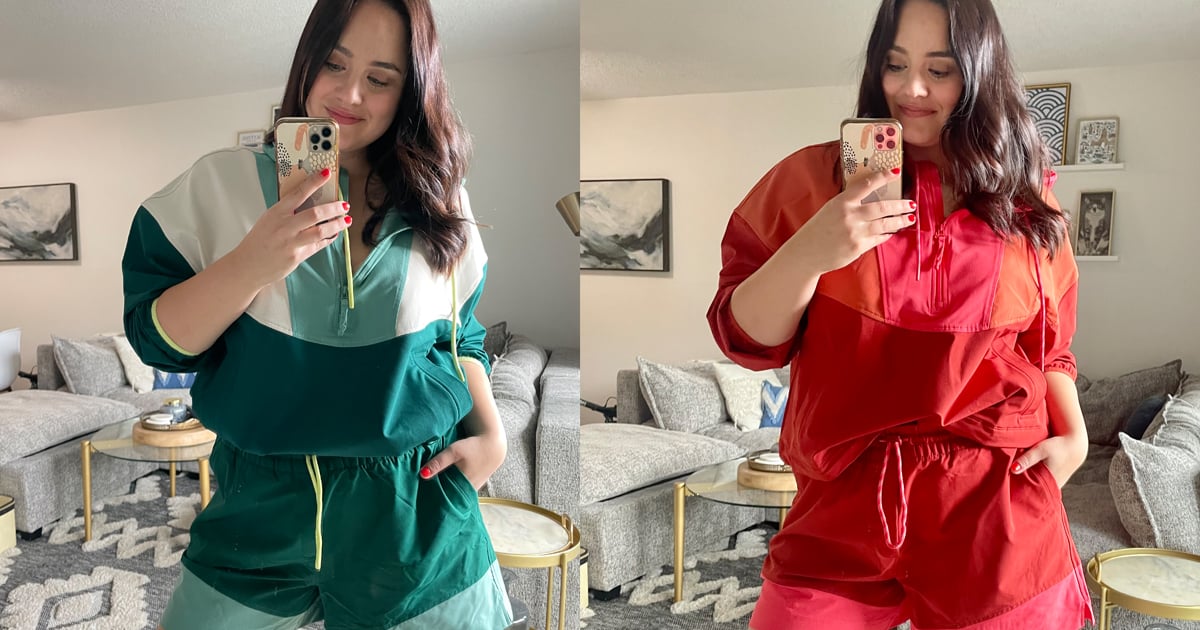 Every day I look forward to my long walk after work — it's a relief for me and I enjoy the fresh air. The truth is that I love dressing up in cute sportswear almost as much as I love the walk itself. I have tons of fun workout sets, but right now my absolute favorite is this StretchTech Color-Block Half-Zip Jacket ($55) and these StretchTech High-Rise Water-Resistant Shorts ( $24, originally $30). The quality is incredibly impressive and the design is a dupe of a much more expensive branded design which I love. I honestly can't believe these parts don't cost more. I'm so obsessed with the terracotta pink set that I also bought it in teal green.
The bottom of the jacket has a drawstring on each side, so you can wear it straight or cropped. The pockets of the shorts and the top are lined with a very nice net. Plus, they're deep enough for my phone, keys, and even a small wallet. Even though the fabric is described as "water-resistant", it isn't stiff or noisy; it's a softer fabric that's comfortable enough to relax on. Everything is true to size – I wear a large top and bottom which is usually what I go for. If you want the shorts to be a little tighter, you can size down.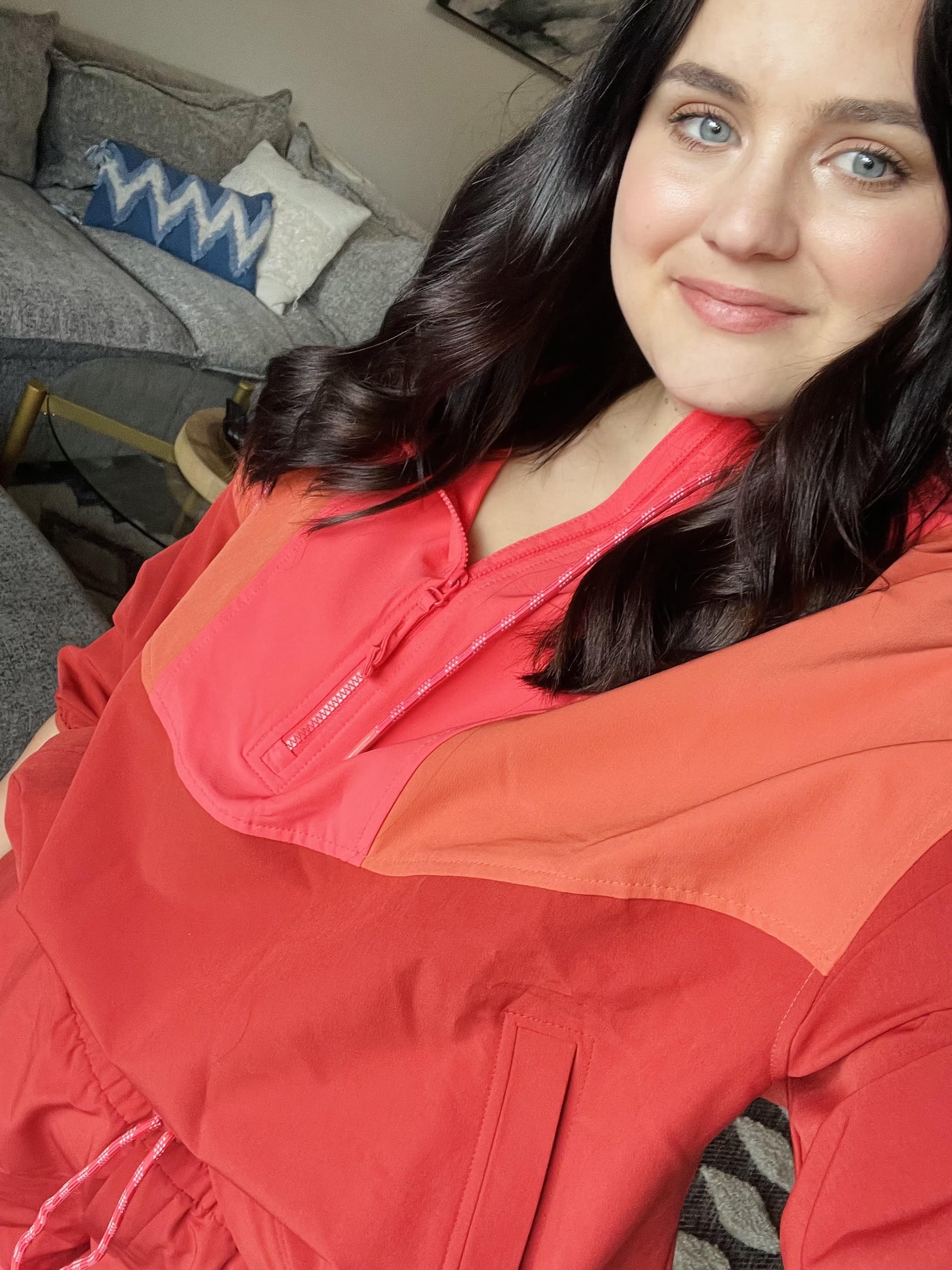 Would I Recommend This Old Navy StretchTech Activewear Set?
I can't say enough good things about these shorts and jumper — I think the proof is that I bought them in two colors! From quality to fit, this set is worth way more than what it's sold for. The colors are fun, I feel comfortable, and the design is perfect for spring. I have a feeling these coins will sell out quickly, so grab them while you can. Hope it comes out soon in other colors!
Evaluation:
Image source: POPSUGAR Photography / Macy Cate Williams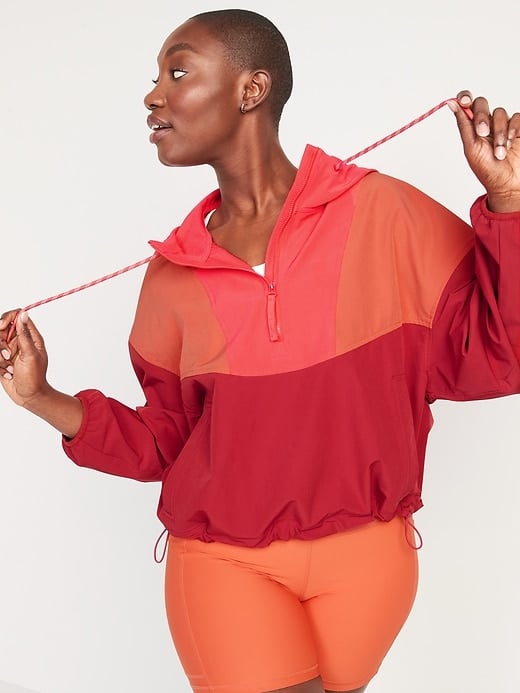 Colourblock StretchTech Half-Zip Jacket
Buy now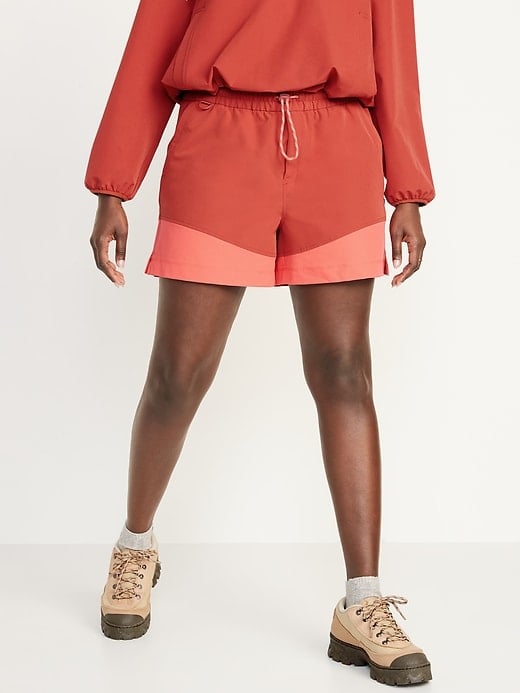 StretchTech high waist water repellent shorts
Buy now