Ms. Marvel's Iman Vellani wears the Pakistani brand's jacket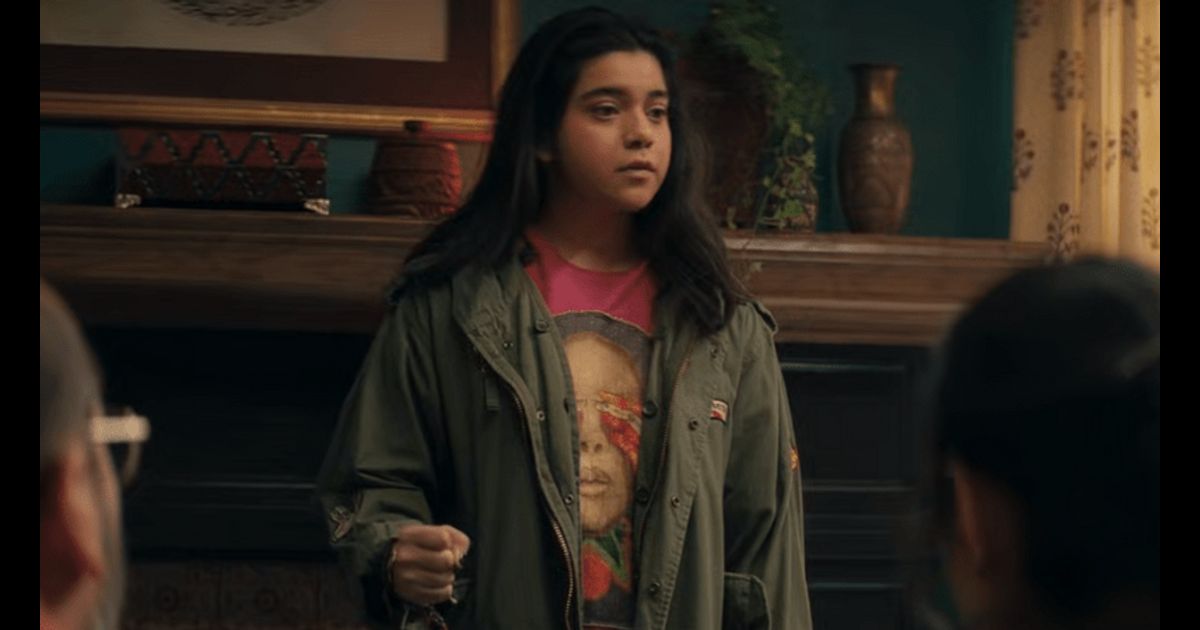 Iman Vellani who plays Kamala Khan in the Ms. Marvel series was spotted wearing a jacket designed by the Pakistani brand Rastah. The 'Pink Eyes Cant See' patch t-shirt in the season finale.
Artwork creator Inzer shared clips from the episode and wrote that she "jumped out of her seat" when she saw it.
"His shirt that brought me back to the pandemic, work in my home studio in Lahore, on a call with Zain Ahmad, I was thinking about ways to transfer watercolor artwork onto textiles. It means a lot to me, knowing that I have been a part of Kamala Khan's story in the smallest way possible," the designer said.
Inzer enjoyed the show for its stunning portrayal of culture. "I was a little bummed putting it on today knowing it's the last episode but what a way to end it (well at least for me) Does that mean I'm part of the MCU?" she asked. We think so!
The brand itself also shared the snap from the season finale on its Instagram account. Earlier, Bollywood actor Anil Kapoor wore a jacket by Pakistani designer Rastah in his latest version JuggJugg Jeeyo.
Read more: Anil Kapoor Wears Pakistani Designer Jacket in JuggJugg Jeeyo Movie
Kapoor can be seen wearing the jacket in posters for the film. The brand's co-founder, Zain Ahmed, took to his Twitter account and shared photos of Anil Kapoor wearing the jacket.
He said, "I woke up today and was pleasantly surprised to see legend Anil Kapoor in Rastah for his new movie Jugjugg Jeeyo!", in his Twitter post.
The Disney+ Ms. Marvel show ended on July 13. The series is based on the story of Kamala Khan played by Iman Vellani, a 16-year-old Pakistani-American living in Jersey City. She is an aspiring artist, gamer, and fan-fiction scribe. She struggled to find her place in the world until she got powers like the superpowers she admires. The final two episodes of the show will air Friday, July 15.