Efforts to increase housing numbers push downtown businesses back – Berkeley High Jacket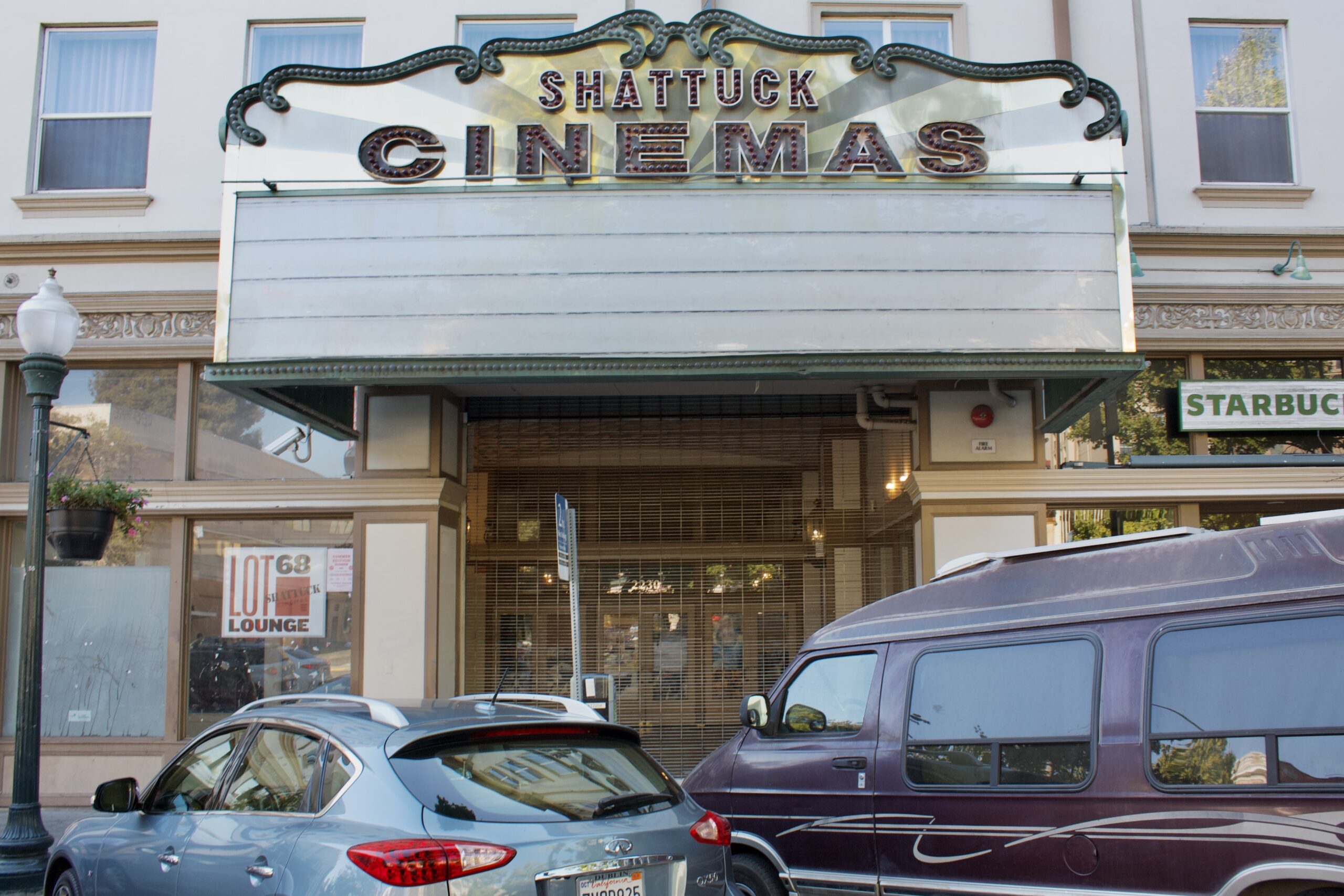 Twenty years ago, six movie theaters were within easy reach of downtown Berkeley moviegoers. With the Shattuck Cinemas closing in late May, Regal UA on the same street is the last remaining, and the 90-year-old Art Deco building will soon be leaving as well. Panoramic Interests, an urban space development company, plans to preserve Regal's front-of-house architecture by replacing the theater with a 293-apartment, 17-story complex.
The project includes a space for low-income people. The construction proposal places the structure more than 187 feet tall – three times higher than other establishments on the block. Four blocks down, also to be replaced by a skyscraper, is the busy Shattuck and University intersection where McDonalds currently stands. Trachtenberg Architects, which is also licensed in the Regal proposal, is working with Rhoades Planning Group to dismantle the corner to construct a 26-story apartment building which, upon construction, would hold the title of Berkeley's tallest building, according to Berkeleyside. Berkeley's current zoning legislature doesn't allow buildings that tall, but developers hope to push back the 18-story restriction. Spats Bar, neighbor to McDonalds, would be reintegrated in one form or another on the commercial ground floor of the building, but the fate of the other three businesses remains uncertain.
Mark Rhoades, CEO of Rhoades Planning Group, is a board member of the Downtown Berkeley Association and has lived in Northwest Berkeley for twenty-five years. His goals as a designer are to address the inequities he sees in Berkeley's housing system.
When Rhoades started out as an urban planner, he realized that the control the city of Berkeley had over its architectural projects was hampering construction progress. Old zoning laws created a housing affordability crisis and deepened institutionalized racism.
"(We can even the) playgrounds for housing equity once we build more and build higher, to drive down new housing costs," Rhoades said. "Over time, new housing downtown and along our transit corridors will help our community become a more equitable place.
However, Rhoades and his team are still fighting an uphill battle. In 1970, Berkeley voters passed the Neighborhood Preservation Act, which did great "damage to our diversity and our equity," according to Rhoades. "(It was) institutional racism, but this time by voters." Forty-two years later, remnants of the law are hampering progress on Berkeley's diversity.
"Even with all the housing we're producing right now…our city has been on a steep curve of a population that's gotten older, whiter, and wealthier," Rhoades said. Some progress can be seen in the speed with which Rhoades' new building is being established – while in years past getting a project like his took over seven years, one nowadays can be approved in four to five years.
Among the major corporate chains that closed, Shattuck CVS Pharmacy closed during Berkeley High School's summer vacation. In a nationwide shift in motivation, CVS is closing eight percent of all of its stores according to Monica Prinzing, CVS's western region corporate communications manager.
All of the facility's prescriptions have been moved to nearby locations on Telegraph Avenue, San Pablo Avenue and University Avenue.
"Maintaining access to pharmacy services in underserved communities is an important factor we consider when making store closure decisions," read a statement Prinzing sent to Jacket. He added that there were four sites left in Berkeley and that CVS's decision may have been influenced by "local market dynamics, population shifts, [or] the store density of a community.
Small businesses have also been forced out of downtown, such as Tako Sushi, Shen Hua and Sushi California restaurants.
For the owners of Sushi California, Berkeley's construction has been an obstacle since it opened 36 years ago.
"Ever since (my husband) came from Okinawa to the Bay Area in 1972…it's been his dream to start a restaurant," said Jahlee Arakaki, wife of Ryoji Arakaki and co-owner of Sushi California. Now in their seventies, the Arakaki have decided to close their restaurant. "You're tired of doing everything yourself," Arakaki explained. As the owners got older, people with the required training left the area, and Sushi California's service slowed.
"For years (Sushi California) was open 7 days a week, then (it became) 5 days a week, then lunch and dinner, then just dinner for the last fifteen years," Arakaki said. In the "grueling" industry, reducing restaurant hours was the only way for the Arakaki to take time for themselves.
The owners kept Sushi California open well into their 60s, thanks in part to the community the restaurant attracted, including BHS students.
While keeping the business going during Berkeley developments, the associated construction isn't always a bittersweet topic for Arakaki — next to Sushi California, another residential apartment is under construction, and she hopes the next restaurant to take its lease will be able to enjoy the type of next-door style patronage that she and her husband desired.
Berkeley residents and store owners continue to stay afloat amid a sea of ​​inequity and unaffordability.