Asia's largest jacket successfully installed in the South China Sea
Asia's largest offshore jacket, Haiji-1, was installed in the South China Sea last week by Chinese offshore engineering and construction company COEEC.
Haiji-1, Asia's "largest deep-sea jacket" is "designed to withstand extreme sea conditions, even those that only occur once in a century", COOEC said, after its installation April 11.
"With a total height of 302 meters and a weight of 30,000 tonnes exceeding the lifting capacity of the world's largest derrick barge, the offshore installation was completed by launch," COOEC said.
According to the South China Morning Post, the jacket is part of a platform that will be used to produce oil from the Lufeng 15-1 oil field, which is scheduled to start in September. China's Lufeng Oilfield in Guangdong's Pearl River Mouth Basin has a maximum annual crude oil production capacity of 1.68 million tons.
The rig will operate in waters approximately 248 meters deep.
Watch a video of the installation:
https://www.scmp.com/video/china/3174443/china-installs-enormous-deepwater-base-structure-oil-field-south-china-sea
recommended for you

'Too early to tell' impact of Saipem 7000 failure on Scotland's largest wind farm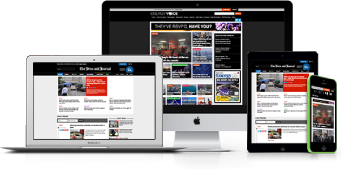 Join the global energy conversation
Unlimited internet access from only £12.50 per month
Subscribe